FOLLOW US:



Dear friends,
As we continue to navigate through uncharted waters during the COVID-19 pandemic, we at Holy Family are exploring ways to stay engaged with our community and offer spiritual support and inspiration while our programming is suspended.
We are happy to announce that one of our first efforts is to start a "Messages of Hope Series." This series will include daily reflections from retreat team members, musical selections from our professional recordings and past masses and a full broadcast of each week's Sunday Mass. We invite you to join us on this digital journey during this time of social separation and follow along on our website or Facebook.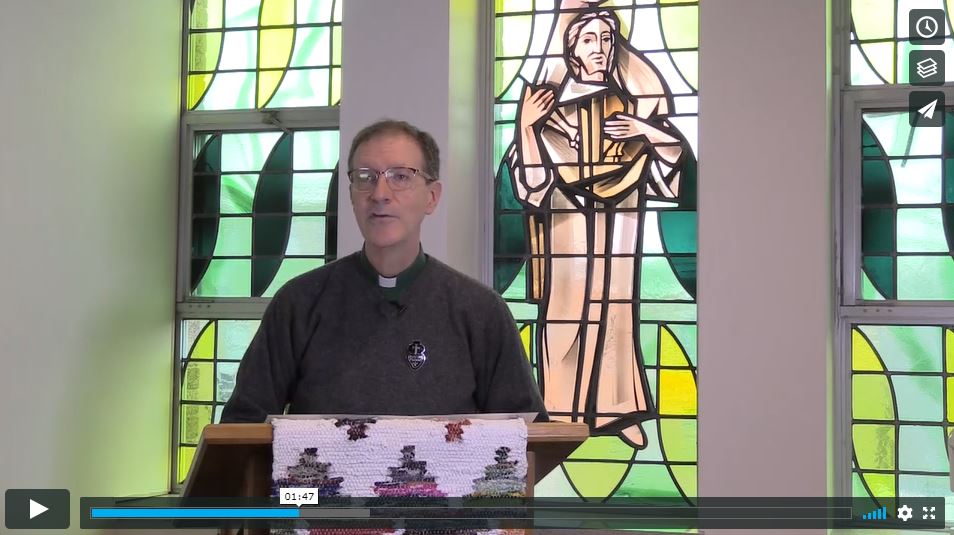 We start the series with a St. Patrick's Day reflection from Fr. David and the choir singing an Irish Blessing. Click here or on the graphic above to watch the video.
We also provide you with The Breastplate of St. Patrick, which Fr. David shares in the video.
Christ be in my body and in my mind,
Before me and behind.
Christ be on my left and on my right,
Christ in the day and in the night.
Christ be present in all I say or do,
Help me know that I belong to you.
Christ be in the hearts of all humankind,
In your heart deep peace and hope may I find.
Christ my beginning and my end,
Your spirit of courage and love may you send.
Amen and amen.
May we all find peace and comfort in our loving God during these difficult times,
Your friends at Holy Family